New Lawyer's Division President, Larry Taylor, managing partner of the Cochran Firm- Dallas, presented Attorney Leon M. Walsh Jr. with the NLD Excellence Award at the American Association for Justice Annual Convention in San Diego on July 28, 2019. Leon received the award for his work as the Co-Chair of the Education Committee of the New Lawyer's Division.
As Co-Chair of the Education Committee, Leon was charged with working with AAJ Education and the NCA to develop and implement New Layer's Division education programs throughout the year, and specifically at the Annual Convention. Leon also served as moderator for the Advocacy Track "Getting the Information You Need: Written Requests, Electronic Discovery, and Audit Trails" continuing legal education program.
<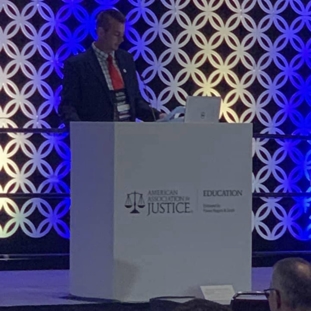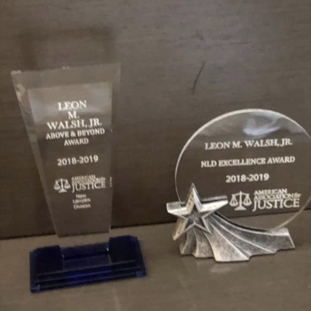 Mr. Taylor also presented Leon with the Above and Beyond Award. In presenting the award, Mr. Taylor described Leon as an absolute rock star who is committed and dedicated to obtaining justice for his clients while still finding time to make significant contributions to his community, AAJ, and family.
Want to speak with Attorney Leon Walsh or another member of our award-winning legal team? Contact Grewal Law PLLC at (888) 211-5798 today to schedule a consultation.