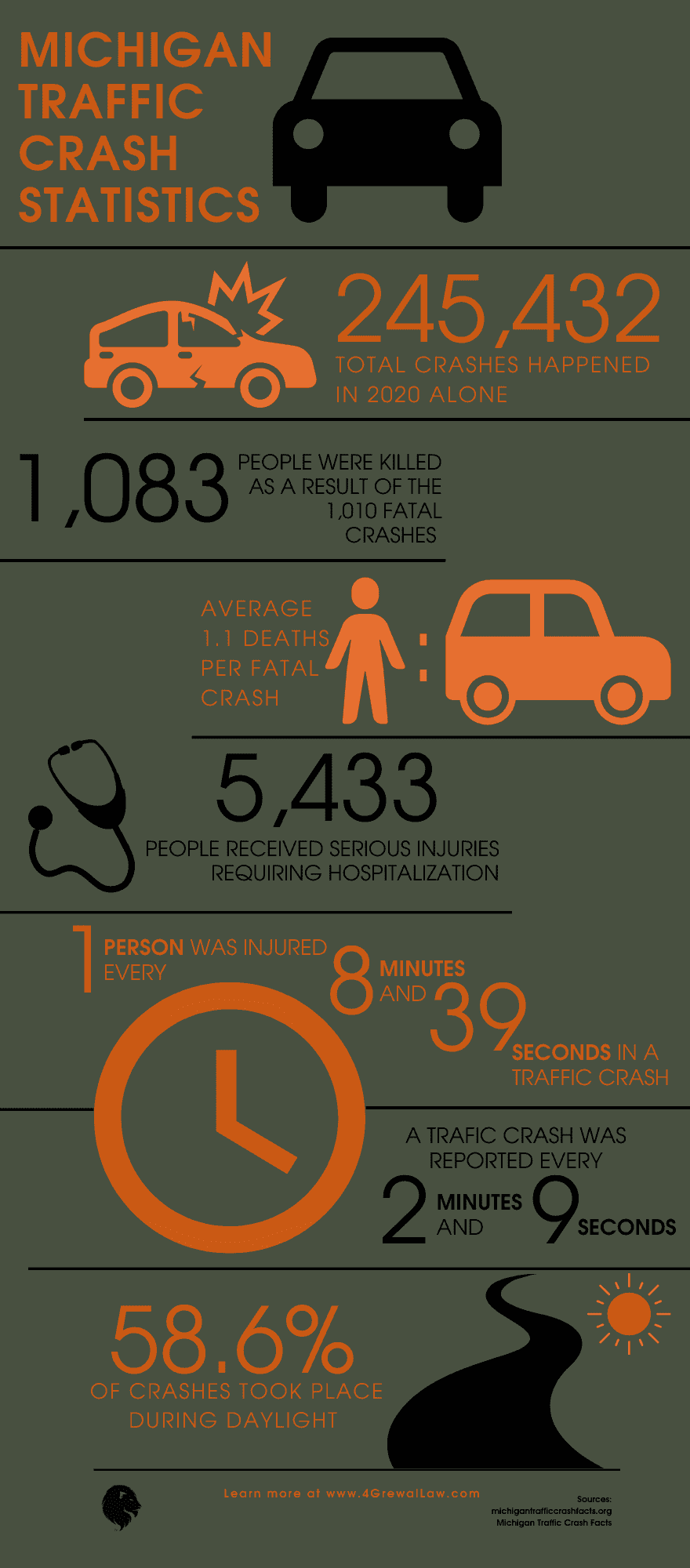 Michigan Traffic Crash Facts releases an annual report on official Michigan crash data each year. This report covers general accidents and other forms of accidents like:
Accidents among different age groups
Accidents involving cell phone use
Accidents involving alcohol
Accidents involving bikers, motorists, and pedestrians
Accidents involving buses and trucks
And more
In comparison to 2019, there was a 21.9% decrease in total crashes; however, the pandemic plays a large factor in traffic numbers as many people stopped commuting. It's important to note that although total crashes were down, Michigan saw a 12% increase in fatal crashes.
Understanding how common accidents are can entice drivers to take safer precautions while on the road. Here are some important crash statistics from 2020 that every Michigan driver should be aware of:
Michigan had a total of 245,432 crashes.
1,083 people were killed as a result of the 1,010 fatal crashes.
The average death per fatal crash ratio was 1:1.
5,433 people required hospitalization due to their injuries.
A person was injured every 8 minutes and 39 seconds in a traffic crash.
A traffic crash was reported every 2 minutes and 9 seconds.
58.6% of all traffic crashes took place during daylight.
Michigan Car Accident Attorney
If you or a loved one were in an accident recently, we recommend giving the Grewal Law PLLC team a call. We will carefully evaluate your situation and decide what best options are right for you. When you're ready to seek justice for your injuries, call (888) 211-5798 or visit our Contact Us page to get started on a free consultation.